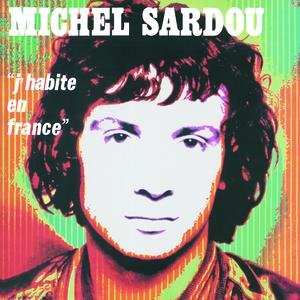 Michel Sardou (born January 26, 1947) is a French singer.

He was born in Paris, the son of Fernand Sardou and Jackie Rollin (Jackie Sardou). Contrary to what has been written at the beginning of his career, he is not the grandson of the dramatist Victorien Sardou.

He is known for songs dealing with various social and political issues, such as the rights of women in Islamic countries, clerical celibacy and colonialism. Another sometimes controversial theme found in some of his songs ("Les Ricains
Read Full Bio
Michel Sardou (born January 26, 1947) is a French singer.

He was born in Paris, the son of Fernand Sardou and Jackie Rollin (Jackie Sardou). Contrary to what has been written at the beginning of his career, he is not the grandson of the dramatist Victorien Sardou.

He is known for songs dealing with various social and political issues, such as the rights of women in Islamic countries, clerical celibacy and colonialism. Another sometimes controversial theme found in some of his songs ("Les Ricains," for example) is respect and support for the culture and foreign policies of the United States. Another notable fact about his career is that he has focused his full attention on his homeland, ignoring the prospect of an international audience, although his 1981 single "Les lacs du Connemara" did manage to become a big international hit. A number of his hit songs were written in collaboration with Jacques Revaux, a few others (most notably "En chantant") with Italian singer Toto Cutugno.

Even in the 21st century, Michel Sardou remains immensely popular in France, selling out 18 consecutive dates at Palais Omnisports de Paris-Bercy in 2001, while his 2004 album "Du plaisir" went straight to the no. 1 spot on the French album charts.

He has been married three times, first to a French dancer, then to Babette (the mother of his children) and lastly to an lifelong friend who edits the French version of Vogue.
Genre not found
Artist not found
Album not found
Search results not found
Song not found
Y en a qui disent que les Français
Vivent d'amour et de vin frais
Et que toutes les filles d'ici
Habitent au Casino de Paris
Y en a qui pensent que le champagne
Sort des gargouilles de Notre-Dame
Et qu'entre deux Alka-Seltzers
On se ballade la culotte en l'air
A les entendre on croirait bien
Qu'on est pinté tous les matins
Mais voilà j'habite en France
Et la France c'est pas du tout ce qu'on dit
Si les Français se plaignent parfois
C'est pas de la gueule de bois
C'est en France qu'il y Paris
Mais la France c'est aussi un pays
Où y a quand même pas cinquante millions d'abrutis
Y en a qui pensent que notre musique
Balance comme une bière de Munich
Que toutes nos danseuses ont la classe
Mais swinguent à côté de leurs godasses
Y en a qui disent qu'il y a sûrement
Deux trois cafés par habitant
Que nos rythmiques sont des fanfares
Nos succès des chansons à boire
A les entendre on croirait bien
Qu'en France il n'y a pas de musiciens
Mais voilà j'habite en France
Et la France c'est pas du tout ce qu'on dit
Si les Français se plaignent parfois
C'est pas de la gueule de bois
C'est en France qu'il y a Paris
Mais la France c'est aussi un pays
Où y a quand même pas cinquante millions d'abrutis
Y en a qui pensent et c'est certain
Que les Français se défendent bien
Toutes les femmes sont là pour le dire
On les fait mourir de plaisir
A les entendre on croirait bien
Que y a que les Français qui font ça bien
C'est pourquoi j'habite en France
Et la France c'est beaucoup mieux que ce qu'on dit
Si elles rêvent d'habiter chez moi
C'est qu'il y a de quoi
C'est pourquoi j'habite en France
Et la France c'est beaucoup mieux que ce qu'on dit
Si elles rêvent d'habiter chez moi
C'est qu'il y a de quoi
Lyrics © Universal Music Publishing Group
Written by: JACQUES ABEL JULES REVAUD, MICHEL CHARLES SARDOU, VLINE BUGGY

Lyrics Licensed & Provided by LyricFind
To comment on specific lyrics,
highlight them