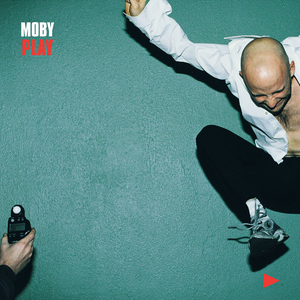 "Play" is the sixth studio album by the music artist Moby. While some of Moby's earlier work garnered critical and commercial success within the electronic dance music scene, "Play" was his first true pop success. The album introduced Moby to a worldwide mainstream audience, not only through hit singles, but also through unprecedented licensing of his music in films, television and commercial advertisements. One of the notable aspects of "Play", as opposed to other electronic albums of the time, was the way in which it combined old gospel and folk music rhythms with modern house sensibilities. Moby sampled heavily from
Read Full Bio
"Play" is the sixth studio album by the music artist Moby. While some of Moby's earlier work garnered critical and commercial success within the electronic dance music scene, "Play" was his first true pop success. The album introduced Moby to a worldwide mainstream audience, not only through hit singles, but also through unprecedented licensing of his music in films, television and commercial advertisements.

One of the notable aspects of "Play", as opposed to other electronic albums of the time, was the way in which it combined old gospel and folk music rhythms with modern house sensibilities. Moby sampled heavily from the collected field recordings of Alan Lomax in songs such as "Honey," "Find My Baby," "Why Does My Heart Feel So Bad?" and "Natural Blues," while the track "Run On" was inspired by the traditional "God's Gonna Cut You Down." The album also has more purely electronic tracks, as well as the rock-influenced single "South Side" and the more ambient "Porcelain."

Inside the booklet included with the album, there are five short essays written by Moby, on topics such as veganism, fundamentalism, and humanitarianism. After the essays is a disclaimer written by Moby: "These essays are not really related to the music, so if you hate the essays you might still like the music, and if you like the essays you might hate the music. Who knows, maybe by some bizarre twist of fate you'll like them both."
Genre not found
Artist not found
Album not found
Search results not found
Song not found
Honey
Moby Lyrics
If my honey comes back, sometime
I'm gonna rap that jack, sometimes
Get a hump in my back, sometimes
I'm going over here, sometimes
Way down yonder, sometimes
Gonna get my pal, sometimes
Lyrics © Downtown Music Publishing, Songtrust Ave, Warner Chappell Music, Inc.
Written by: Gabriel M Jackson, Morgan C Robinson, Richard Melville Hall

Lyrics Licensed & Provided by LyricFind
To comment on specific lyrics,
highlight them