Jump to: Overall Meaning | Line by Line Meaning
Carmenza muchacha bonita
morena cristiana de la madre patria
conserva de tu tierra España
el garbo, el salero que tiene tu andar
te quiero carmenza bonita
te quiero carmenza del alma
la mora que hay en tu boquita
quisiera carmenza poder saborear
ay! si me preguntan que tu me has dado
seguro yo les respondería
que tus ojos me han embrujado
que tu caminar me encameno
que te sueño mucho carmenza
que tu eres la dueña de mi corazon
quiero de ti, tu boquita encarnada
tu precioso cabello
tu cuerpo tan bello quiero yo de ti
te quiero carmenza bonita
te quiero carmenza del alma
porque he perdido la calma
mucha española de mi corazon
de mi corazon
de mi corazon!!!!
Overall Meaning
The song "Carmenza" by Pastor López is a tribute to the beauty and essence of a woman named Carmenza, who hails from Spain. The lyrics describe her as a beautiful girl with a Christian background, who possesses the grace and charm of her homeland. The singer expresses his love for her and longs to taste the Moorish flavour of her lips. He confesses that she has enchanted him with her eyes, her walk, and her dreams.
The song indicates a strong attachment to the Spanish cultural identity and heritage. Despite Pastor López being from Colombia, it is clear that he has a deep appreciation for Spain and everything that it represents, including its people, traditions, and beauty. The song is a declaration of love, not just for Carmenza, but also for the culture, history, and people of Spain, as she embodies all of these qualities.
Overall, the song "Carmenza" is a beautiful tribute to the essence of a woman and the richness of a culture that is admired and celebrated by many around the world.

Line by Line Meaning
Carmenza muchacha bonita
Carmenza is a beautiful young woman
morena cristiana de la madre patria
She is a Christian woman who hails from Spain
conserva de tu tierra España
She still has the grace and style of Spain, her homeland
el garbo, el salero que tiene tu andar
She has a dignified and charming way of walking
te quiero carmenza bonita
I love you, beautiful Carmenza
te quiero carmenza del alma
I love you, Carmenza, with all my soul
la mora que hay en tu boquita
The dark, exotic beauty of your lips
quisiera carmenza poder saborear
I wish I could taste them, Carmenza
ay! si me preguntan que tu me has dado
Oh! If someone were to ask what you have given me
seguro yo les respondería
I would surely answer them
que tus ojos me han embrujado
That your eyes have bewitched me
que tu caminar me encameno
That your walk has captivated me
que te sueño mucho carmenza
That I dream of you often, Carmenza
que tu eres la dueña de mi corazon
That you are the owner of my heart
quiero de ti, tu boquita encarnada
I want to kiss your rosy lips
tu precioso cabello
Your precious hair
tu cuerpo tan bello quiero yo de ti
I want your beautiful body
porque he perdido la calma
Because I have lost my peace
mucha española de mi corazon
Many Spanish women occupy my heart
de mi corazon
Of my heart
de mi corazon!!!!
Of my heart!!!!
Writer(s): Emir Boscan

Contributed by Asher C. Suggest a correction in the comments below.
To comment on or correct specific content,
highlight it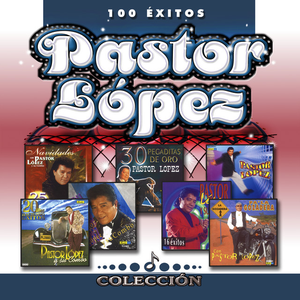 All-time great Colombian King of Cumbia but in fact its a venezuelan singer.
Genre not found
Artist not found
Album not found
Search results not found
Song not found